About Us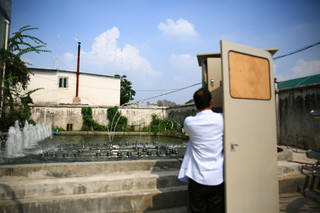 FOSHAN NANHAI HUIQI FOUNTAIN EQUIPMENT CO. LTD. is a high-tech company that mainly focuses on water fountain research, design, manufacture, installation, and test. It produces all kinds of musical fountains, digital fountains, floating fountains, jumping fountains, laminar fountains, fire fountains, water-fire fountains, colorful waterfall, LED smart light, water curtain, fog machine, running fountains. We integrate advanced technology around the world, design and manufacture musical fountains controlled by computer. Through various fountain patterns, colorful lighting, perfect combination of music, lighting and fountain, achieve superb effect of sound, light, color, and shape, display different themes and cultures, so you get unlimited enjoyment of the arts. HUIQI Company is founded in 2007, after about 10 years, HUIQI fountain series have been well recognized by customers, won good reputation for the company, and made outstanding contribution to the fountain and lighting industry. Now HUIQI Company has entered global business, and products are sold worldwide. We always stick to our principles: provide what customers really need, focus on technological innovation, marketing network, and good service.
Introduction of Outdoor & Indoor Colorful Stainless Steel Dancing Water Music Fountain:
HuiQi Music Fountain is the fashionable product as the amazing combination of the nature and high technology. Our company has promoted several music fountains for customers to select.
Features of Outdoor & Indoor Colorful Stainless Steel Dancing Water Music Fountain:
1. Spray with the rhythm of the music by ups and downs
2. Lights continuously change
3. Combination of multiple nozzles, rotated ups and downs, providing artistic and aesthetic effect
4. A variety of fountain mode selection
5. Can be customized
6. Easy to intall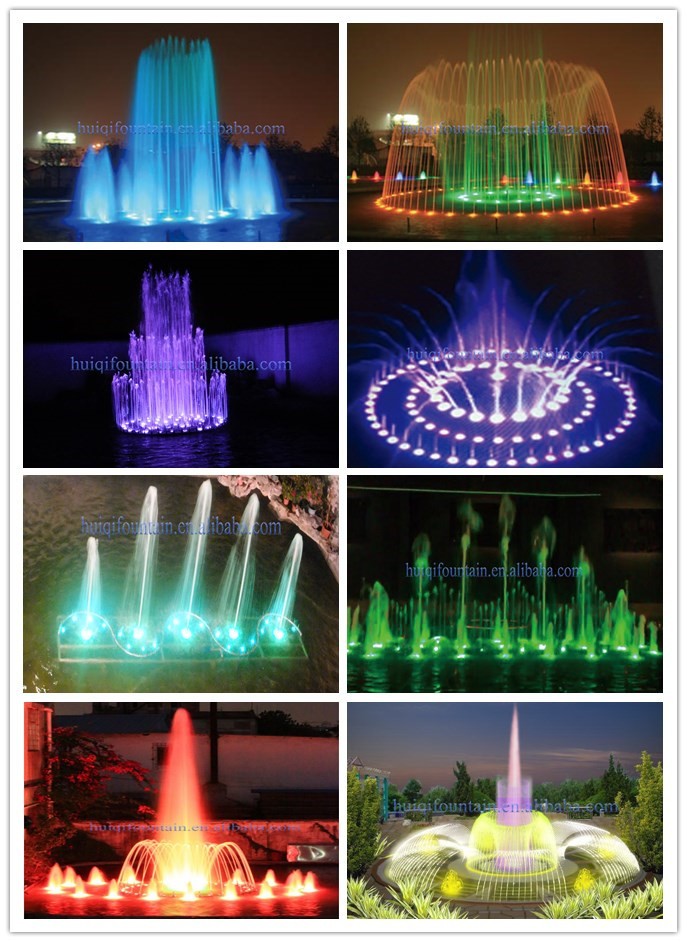 Advantages of Outdoor & Indoor Colorful Stainless Steel Dancing Water Music Fountain:

Ø We have our own professional design team, engineers and factory as as to control the whole process and lower the cost
Ø We have rich experience on professional music fountain project design and practice
Ø Easy to install by offering professional guidance (we send professional engineers, if necessary)
Ø Professional technical reserves
Ø It can be customized to meet different needs such as acoustical control
Our music fountain standard size is: 6000*2000*380mm,10000*2000*380mm
And we could offer you professional specific music fountain to meet your need.
Usages of Outdoor & Indoor Colorful Stainless Steel Dancing Water Music Fountain:

Ø Residential Buildings such as villa
Ø Office, hotel, club
Ø Public place
Ø Parks, pools, garden ponds, rockeries pool
Ø Commercial Center
Ø Port

Different kinds of music fountains:
Cooperation:
Ø Customers offer detail information about pools (size, shape, water volume and so on) and make requests about the Music Fountain
Ø We reply you by offering AUTOCAD drawings (dynamic effect, if necessary) photos and quotation of all parts.
Ø Deposit first and product followed.
Design Team:
Ø Supply design drawing & animation video
Ø Customized design


Our Services
Packaging & Shipping
FAQ